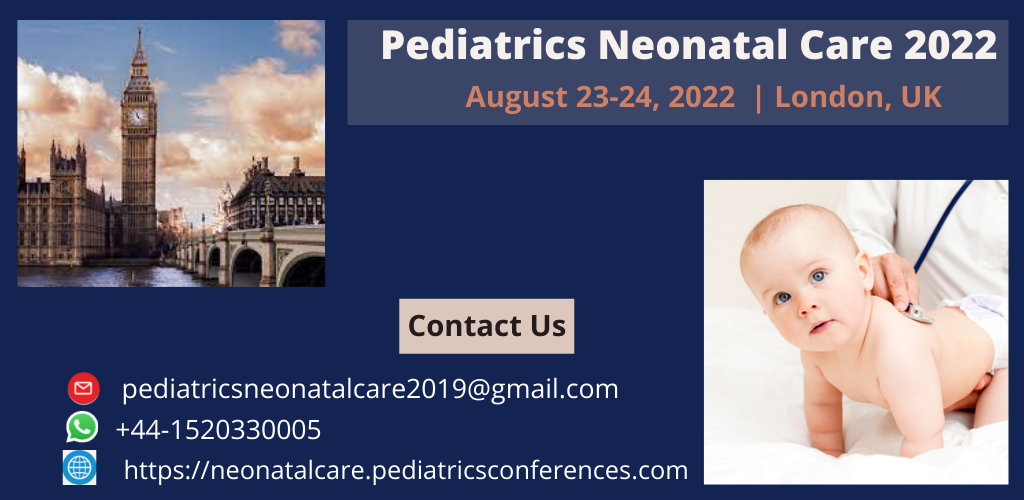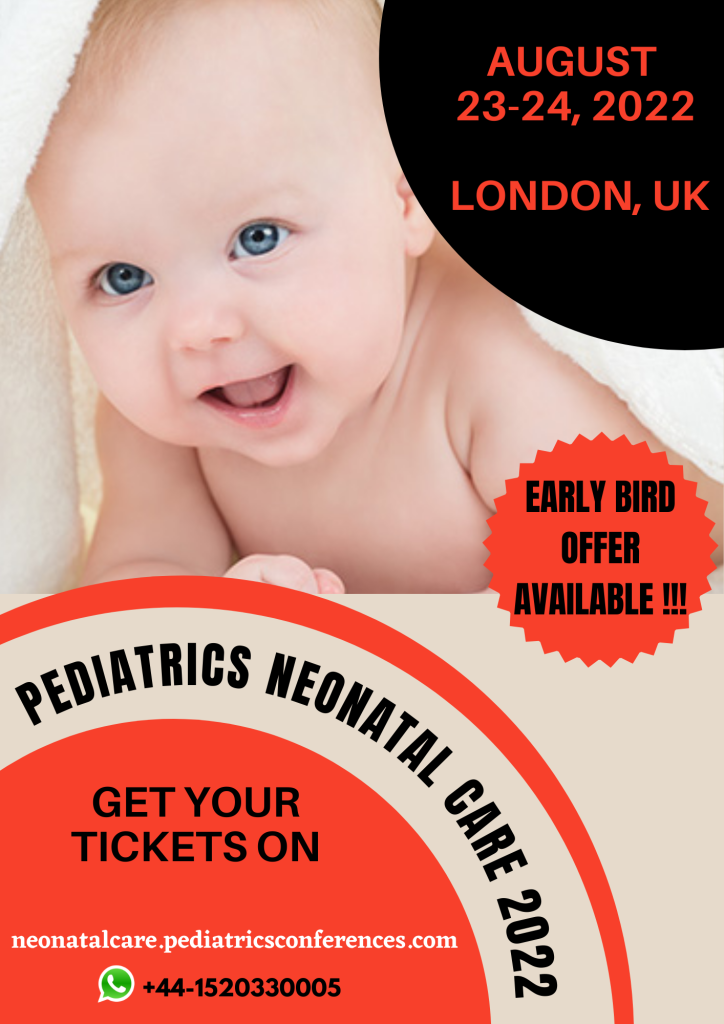 Event Description
26th World Congress on Pediatrics, Neonatology & Primary Care 2022 London United Kingdom
We are delighted to announce the next event 26th World Congress on Pediatrics, Neonatology & Primary Care which is going to be held on August 23-24, 2022 in London, UK.
For more information: https://neonatalcare.pediatricsconferences.com/
PNC2022 focuses on the present advancements and novel advances in every aspect of Pediatrics. It offers a stage to the sprouting analysts, researchers, scientists, professors, students over the globe to meet exchange and see new Pediatric scientific advancements and be discovered. This year's annual congress highlights the Theme: "Exploring the Current Advancement and Challenges in Pediatric Healthcare.
Abstracts are welcome in all areas related to Pediatrics & Neonatology.
For registration/tickets purchase:
https://neonatalcare.pediatricsconferences.com/registration.php
Event Types (Select all that apply)
Event Registration Contact Email
Pediatrics-neonatalcare@worldcongressforum.com
Event Information Contact Email
pediatricsneonatalcare2019@gmail.com
Abstract Submission Deadline