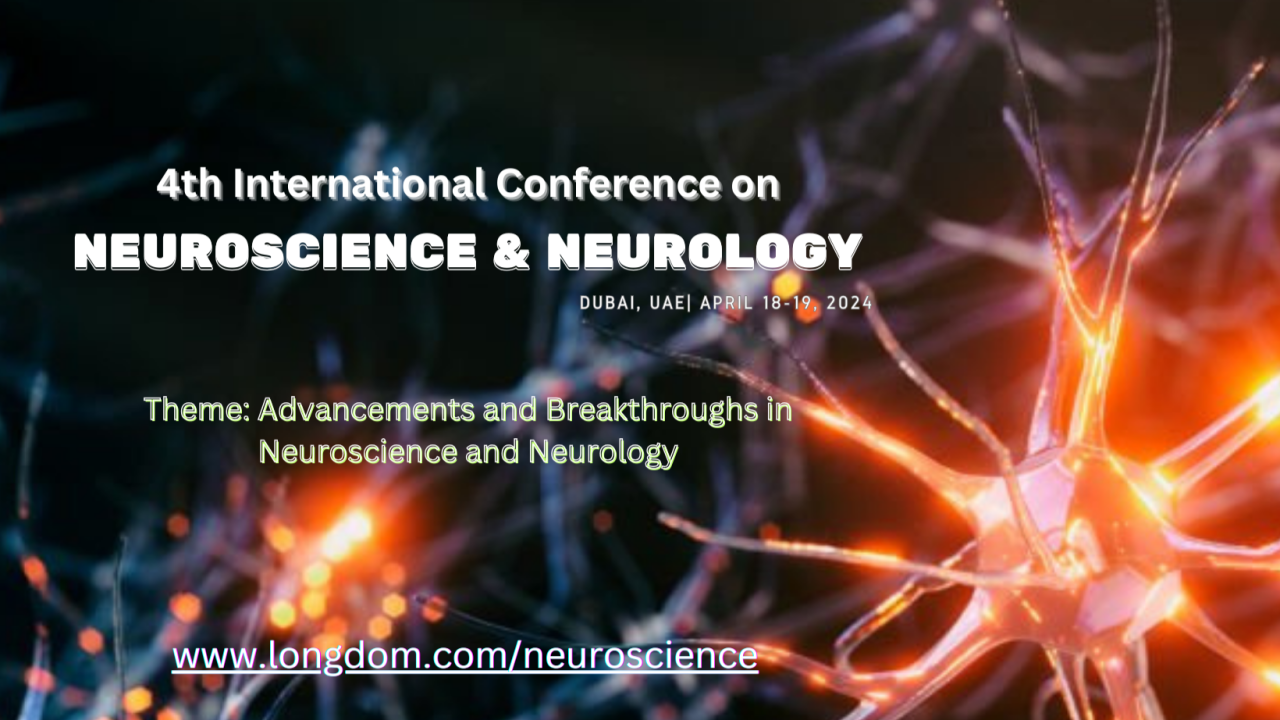 Event Description
4th International Conference on Neuroscience and Neurology 2023 Dubai United Arab Emirates
We are delighted to extend a warm welcome to the 4th International Conference on Neuroscience and Neurology, taking place from April 18-19, 2024, in the vibrant city of Dubai, UAE.
webpage: https://www.longdom.com/neuroscience
Under the theme, "Advancements and Breakthroughs in Neuroscience and Neurology," this conference brings together global leaders, experts, and enthusiasts in neurosurgery, neuroscience, neurology, and neurodegenerative disorders. It's a platform for learning, collaboration, and the shaping of the future in these vital fields.
Expect a rich tapestry of discussions covering Neurosurgery, Central Nervous System, Neuropharmacology, and Neurodegenerative Disorders. Our esteemed speakers, comprising international luminaries and pioneering Neuro Specialists, will illuminate the latest trends in Neurological Diseases, Brain Disorders, and Psychiatry. Through seminars, interactive sessions, and workshops, they will share cutting-edge therapies, innovative approaches, and recent discoveries in both research and clinical practice.
Neuroscience 2024 promises to be an enlightening experience, offering a unique opportunity to connect with peers and experts from around the world. We appreciate your dedication and expertise in making this event a success and driving progress in these crucial fields.
Join us in Dubai, and let's collectively redefine the boundaries of knowledge and exploration, shaping the future of Neuroscience and Neurology. See you there!
 
Warm regards,
Jenny Mariela
Program Manager | Neuroscience 2024
Email: neuroscience@longdomglobal.com
Whatsapp: +32 28081431
For registration/tickets purchase:
https://www.longdom.com/neuroscience/registration
Event Types (Select all that apply)
Event Registration Contact Email
neuroscience@longdomglobal.com
Event Information Contact Email
neuroscience@longdomglobal.com
Abstract Submission Deadline
I agree with the terms and conditions
On