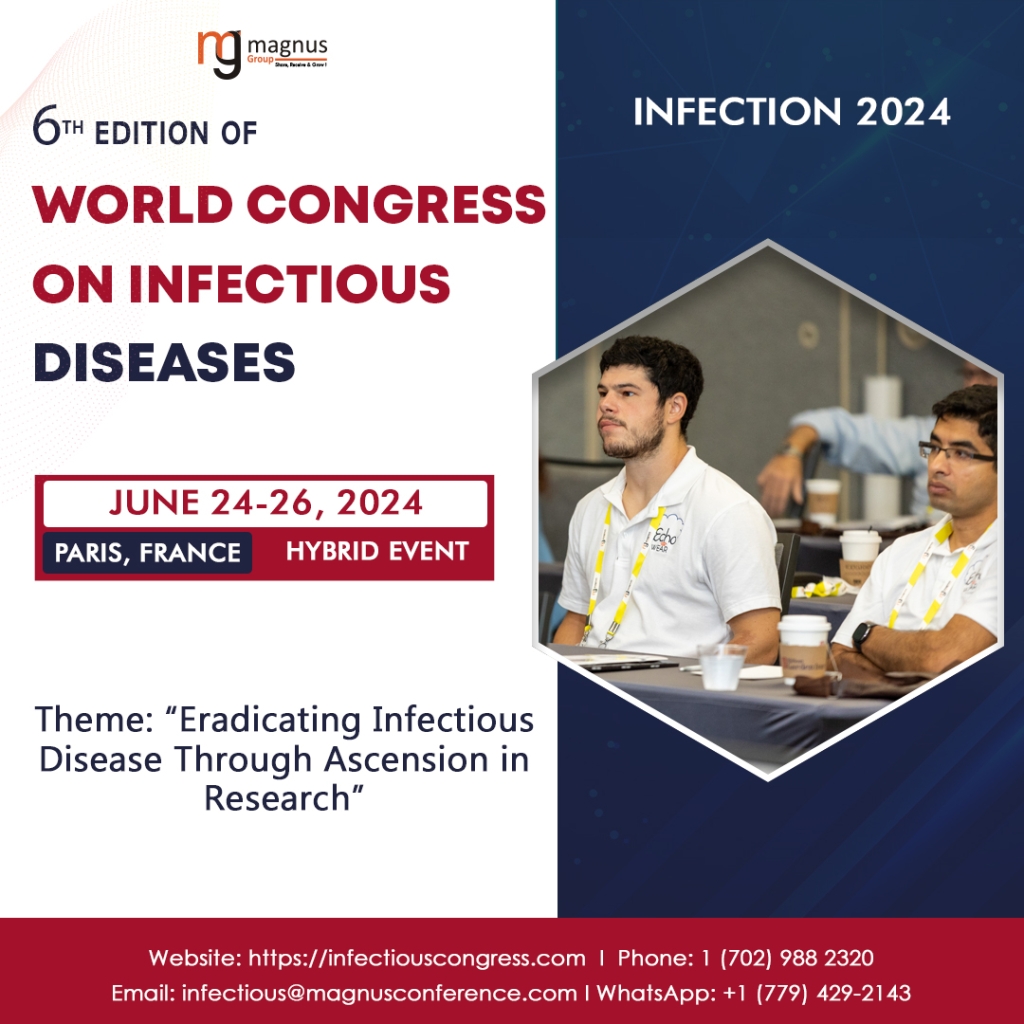 Event Description
6th Edition of World Congress on Infectious Diseases Conference 2023 Paris France
We cordially invite you to participate in the "6th Edition of World Congress on Infectious Diseases (Infection 2024)", scheduled to be held in Paris, France from JUNE 24-26, 2024.
The theme of this event is "Eradicating Infectious Disease Through Ascension in Research."
The Infectious Diseases Conferences 2024 serve as an exceptional platform for researchers, scientists, and experts in the field of Infection Conferences 2024 to convene and explore the latest advancements in treatment. This event will feature an Vaccines Conferences offering a unique opportunity to learn about innovative approaches in various aspects of | Infectious Diseases Conferences 2024, including healthcare, virology, epidemiology, infection prevention, and more. Attendees will have the chance to share their knowledge and experiences, engage in discussions about the latest breakthroughs, and establish potential collaborations.
For registration/tickets purchase:
https://infectiouscongress.com/register
Event Types (Select all that apply)
Event Registration Contact Email
infectious@magnusconference.com
Event Information Contact Email
infectious@magnusconference.com
Abstract Submission Deadline
Abstract guidelines
https://infectiouscongress.com/submit-abstract
I agree with the terms and conditions
On