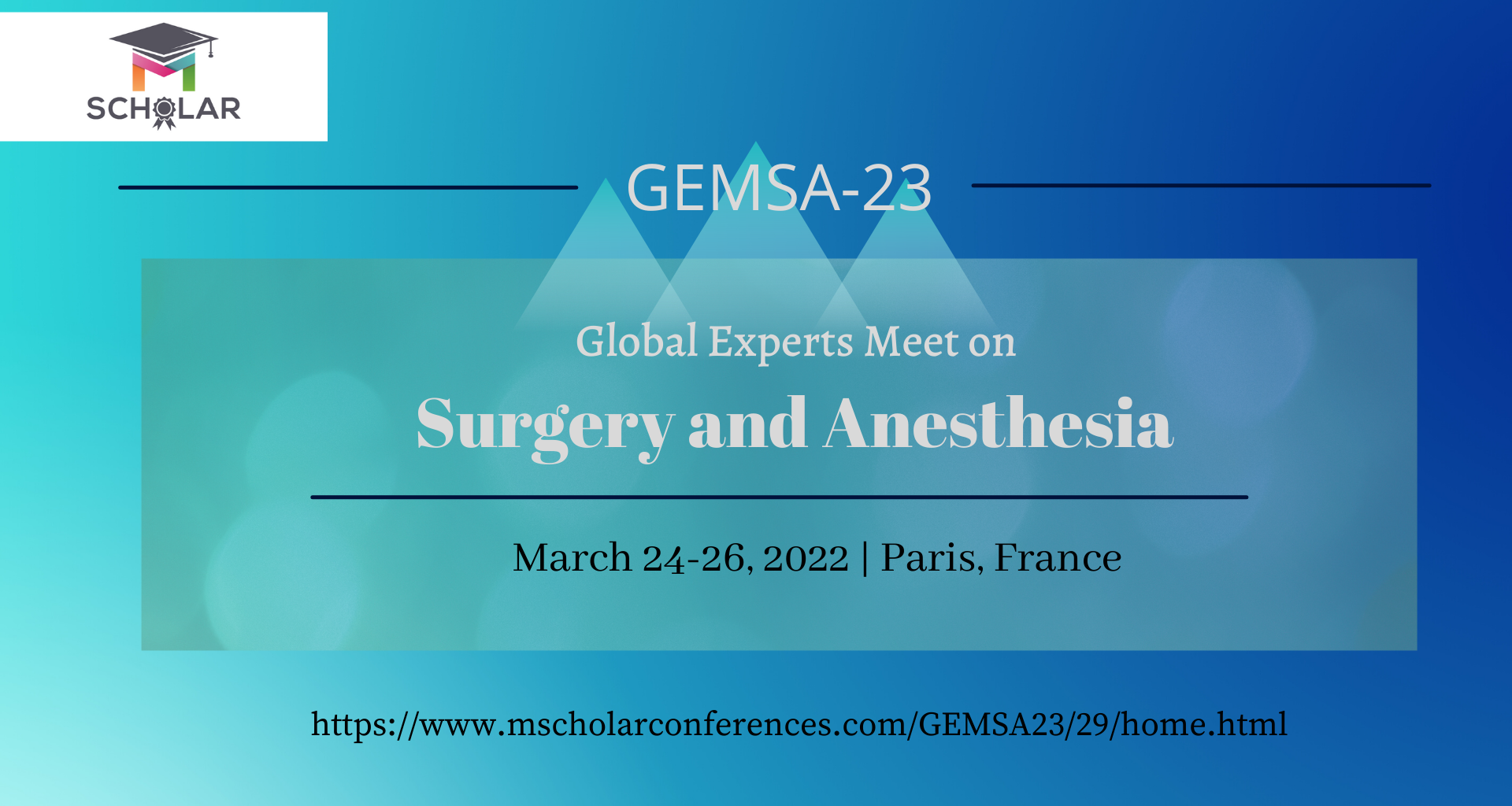 Event Description
Global Experts Meet on Surgery and Anesthesia (GEMSA-23) 2022 Paris France
GEMSA-2023 takes pleasure to invite all to the vibrant and beautiful city of Paris, France to participate in the Global Experts Meet on Surgery and Anesthesia (GEMSA-2023) which will be held during March 24-26, 2023. You can expand your expert abilities on this Stage and help generate new ideas and practices in Surgery and Anaesthesia for the advancement of our field.
In our Three day meeting, we have allowed ample time for discussion, including small group networking sessions. At this gathering we provide a platform for the researchers, with new developments to come to the forefront.
This is a platform for Surgeons, Anaesthesiologists, Doctors, internists, trainees, Medical Professionals, Surgical tool technicians, Pharmaceutical Industrialists, business professionals, scientists, industry researchers and scholars to exchange about growing research and technologies.
For registration/tickets purchase:
https://www.mscholarconferences.com/GEMSA23/29/registration.html
Event Types (Select all that apply)
Event Registration Contact Email
gemsa.surgery23@gmail.com
Event Information Contact Email
gemsa.surgery23@gmail.com
Abstract Submission Deadline
Abstract guidelines
Global Experts Meet on Surgery and Anesthesia (GEMSA-23) 2022 Paris France