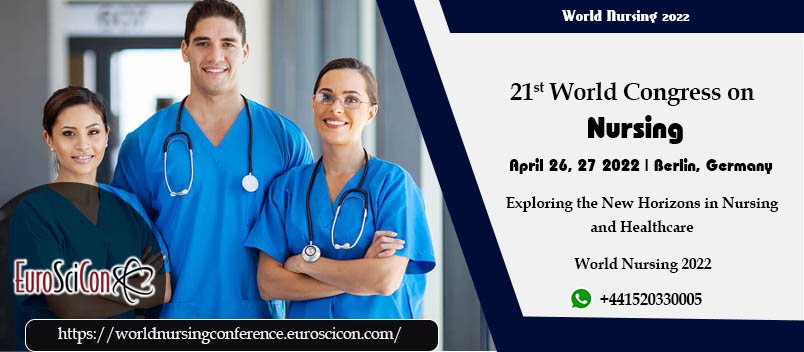 Event Description
21st World Congress on Nursing 2022
We are delighted to announce 21st World Congress on Nursing which will be held during April 26-27, 2022 in Berlin, Germany. The main theme of our conference is "Exploring the New Horizons in Nursing and Healthcare."
World Nursing 2022 aim is to bring leading Nurses, Clinical Nurse specialists, Nurse practitioners, Young inspired researchers, Associate Professors and Scholars together to share their experiences and research results and its development in Nursing & Health Care.
Abstracts are welcome in all areas related to Nursing & Healthcare.
For registration/tickets purchase:
http://299 USD
Event Types (Select all that apply)
Event Registration Contact Email
nursing2k22@gmail.com
Event Information Contact Email
nursing2k22@gmail.com
Abstract Submission Deadline
Abstract guidelines
For more information- https://worldnursingconference.euroscicon.com/abstract-submission