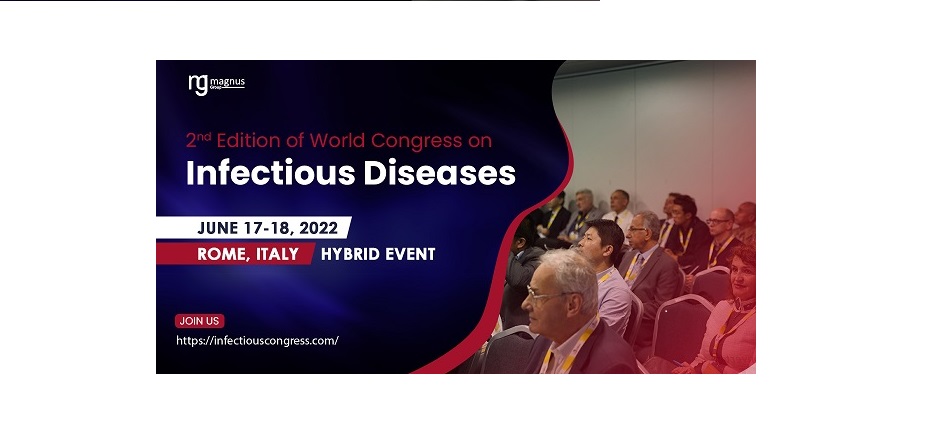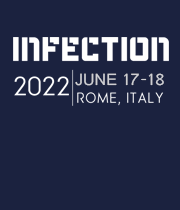 Event Description
2nd Edition of World Congress on Infectious Diseases 2022 Rome Italy
Based on the success of the first edition of the infectious diseases conference, Magnus Group cordially welcomes you to attend its "2nd Edition of World Congress on Infectious Diseases" scheduled for June 17-18, 2022 in Rome, Italy.
The congress tries to present a meaningful theme, "Stepping Stones in Infectious Disease Prevention, Control, and Cure."
Infectious Diseases conference provides a forum for all scholars working in the fields of infectious diseases and antibiotics to learn about the most recent advancements and current state of the field. Infectious diseases are illnesses caused by organisms like bacteria, viruses, fungus, or parasites. There are numerous species that live in and on our bodies. Normally, they are harmless or even beneficial, but under specific situations, some microbes can cause disease. More than 500 public health professionals, Researchers, Scientists, academicians and public health practitioners from around the world will unite at this global consortium to share the most up-to-date information on topics affecting the emergence, transmission, and control of infectious disease. The program includes plenary talks, keynote sessions with distinguished speakers, oral and poster presentations, and a variety of scientific and public health exhibitors, all of which focus on emerging and re-emerging pathogens. 
Contact Email: infection@magnusscigroup.com
Phone: 1 (702) 988 2320
Whatsapp: +1 (540) 709 1879
Dates: June 17 -18, 2022
Venue: Rome, Italy
Website: https://infectiouscongress.com/

Upcoming Infectious Disease Conferences: Infectious Disease Conferences 2022 | Infectious Disease Conference | Infectious Disease Conference 2022 | Infectious Disease Congress | Infectious Disease 2022 | Infectious Disease Congress 2022 | Congress | Medical conferences 2022 | International Infectious Disease Conference | Infectious Disease Infectious Disease Research Conferences | Infectious Disease Research Conferences 2022 | Infectious Disease science Conference Italy | Italy Infectious Disease Conferences | Infectious Disease Hybrid Conferences | Infectious Disease Online Conference | Infectious Disease Workshops | Infectious Disease symposiums | Infectious Disease Meetings | International Infectious Disease Meetings | World Infectious Disease Conferences | Infectious Disease Webinars | Top Infectious Disease Events
For registration/tickets purchase:
https://infectiouscongress.com/register
https://infectiouscongress.com/program/scientific-sessions
Event Types (Select all that apply)
Abstract Submission Deadline
Abstract guidelines
2nd Edition of World Congress on Infectious Diseases 2022 Rome Italy
visit the link below for for abstract info/
https://infectiouscongress.com/submit-abstract