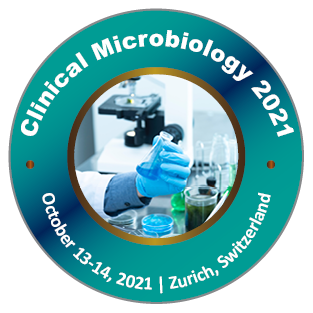 Event Description
4th International Conference on Clinical Microbiology and Immunology 2021 Zurich Switzerland
We are delighted to extend an invitation to all of you to the 4th International Conference on Clinical Microbiology and Immunology, which will take place in Zurich, Switzerland on October 13-14, 2021. The conference features around the theme "Recent Researches and Advancements in Clinical Microbiology and Immunology". The major focus of this conference is to outreach the advancement within the field of Microbiology and Immunology by a worldwide gathering and meeting of individuals from various diversities to share their knowledge.
Clinical Microbiology 2021 seeks to foster, conduct, and promote interdisciplinary microbiology and immunology research. Young and brilliant students, business delegates, and young research groups from all over the world will attend this meeting to encourage high-quality research with real-world applications in an environment of true international collaboration between scientists and engineers. This is a global meeting where researchers, scientists, developers from this field including various departments present their research and share ideas with existing senior scientists in an interactive environment. They will also meet colleagues from all over the world to expand their network, strengthen management and leadership skills, and improve their analytical and research abilities. Workshops, symposia, oral lectures, poster sessions, and special discussions on a broad variety of subjects in Clinical Microbiology will be part of the program.
The distinctive features of the Microbiology and Immunology conference include Keynote Speakers and Plenary Talks by eminent personalities from around the world in addition to contributed papers both oral and poster presentations.
For registration/tickets purchase:
https://clinicalmicrobiology.pulsusconference.com/registration
https://clinicalmicrobiology.pulsusconference.com/call-for-abstracts
Event Types (Select all that apply)
Medical Convention
Medical Meeting
Medical Conference
Event Registration Contact Email
microbiologyimmunology2021@gmail.com
Event Information Contact Email
microbiologyimmunology2021@gmail.com
Abstract Submission Deadline
Abstract guidelines
4th International Conference on Clinical Microbiology and Immunology (Clinical Microbiology 2021) welcomes the submission of abstracts for original contribution to the field in the scientific tracks
https://clinicalmicrobiology.pulsusconference.com/abstract-submission