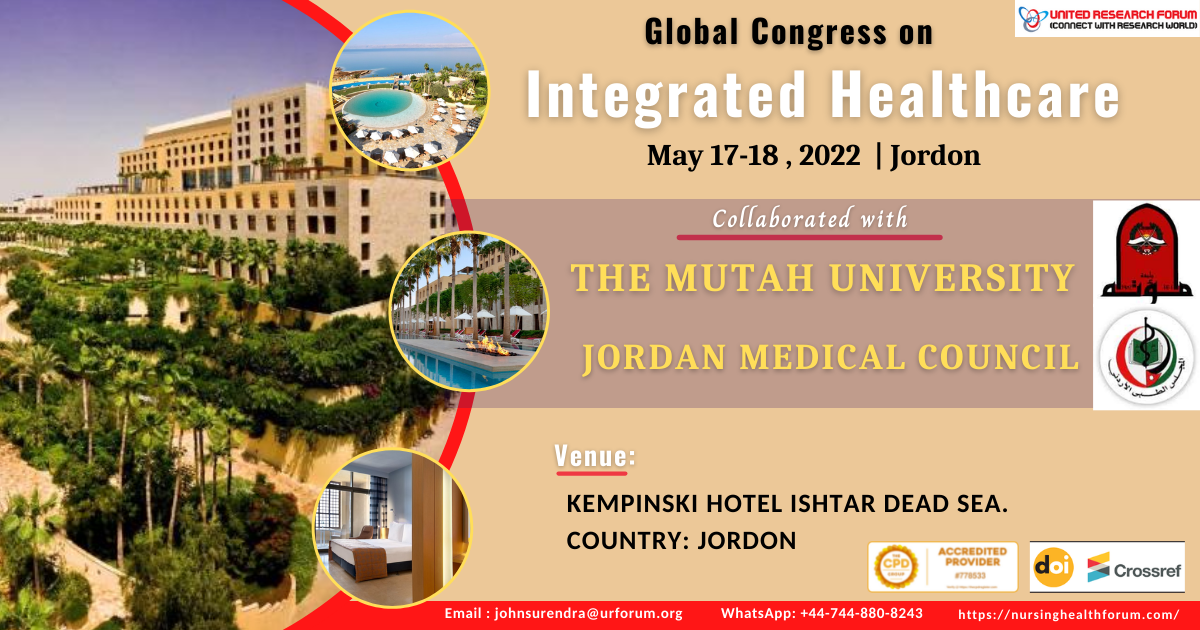 Event Description
Global Congress on Integrated Healthcare 2022 Amman Jordan
Building on the resounding success of the previous editions of this event and the successful conferences organized by the United Research Forum, Mutah University is honoured to be part of the organizing societies of this event and to support its organization in Jordan through the college of Medicine in the university. Our goal is to providing an international forum where international scientists meet with Jordanian scientists from the different fields of health care sectors to exchange ideas and information on current trends of research results and practical experiences.
Event Types (Select all that apply)
Medical Convention
Medical Conference
Medical Seminar
Abstract Submission Deadline
Abstract guidelines
On behalf of Mutah University, we are pleased and delighted to welcome the organization of the Global Congress on Integrated Healthcare GCIH2022 at the KEMPINSKI HOTEL ISHTAR DEAD SEA, JORDAN from 17 to 18 May 2022.